QR Ladybird V939
December 2012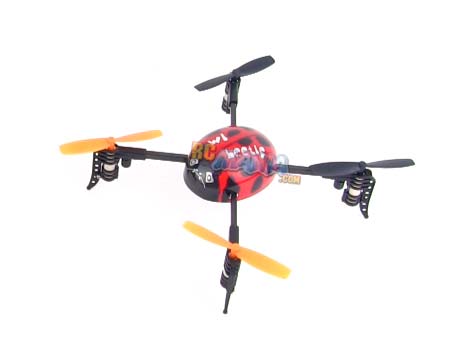 Street Price: $35-45 US
Manufacturer: WLtoys
Mfr's recommended min. age: n/a
Our recommended age range: 10+
Primary use: Indoors
Top speed: n/a
Runtime per charge: ~8 mins.
Controller: 2.4Ghz radio
Includes:
Assembled aircraft
Controller
Spare rotors
USB Charger
2x LiPo batteries
Instructions
Requires:
Initial Impressions
Right! I tested the Wltoys v929, so how could I skip out on the v939? If you're not familar with these at all, no worries! Here's the difference: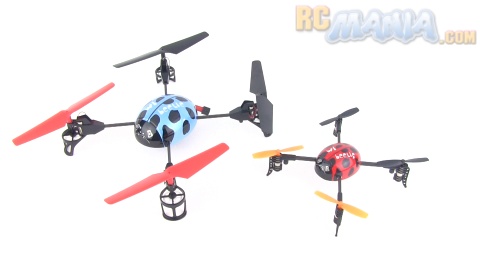 Yep, the one with the larger number, in this case, is quite a bit smaller. The v939 also has its rotors (vertical propellers) directly connected to the motors, while its larger cousin throws a couple gears in the mix. The palm-top size of the v939 should make it more convenient as well as safe for indoor use, but its 2.4Ghz radio controller and 3-axis gyro stabilization will let you fly outdoors if there's no wind (or at least as little as possible). Check out all of the details as well as flight footage in the full video.
Test & Review Video
Conclusion
Not bad. Not bad at all. There's not much difference in price between the v939 and the v929, but they're very different sizes and I found the smaller one to be much easier to control at low speeds and with less operator skill. I also really appreciate the inclusion of two batteries and a dual charger here. You end up getting almost as much flying time as down/charging time, which is a pretty good ratio by current standards. In all, not a bad deal here!